Tonights recipe was something I just kind of threw together. I just really didn't feel like standing over my stove or oven. The Crockpot (or slowcooker) is always good for that.
Crockpot chicken and rice with vegetables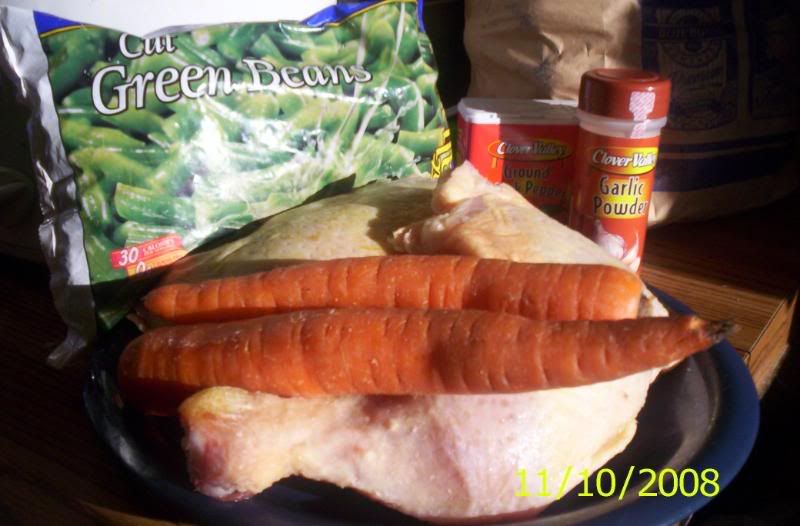 1 cup rice
1 cup green beans
2 carrots, peeled and cut into 1 inch pieces
2 stalks celery
2 chicken leg quarters
2 tablespoons oil
2 cups water
2 boullion cubes (I used tomato)
salt, pepper, garlic powder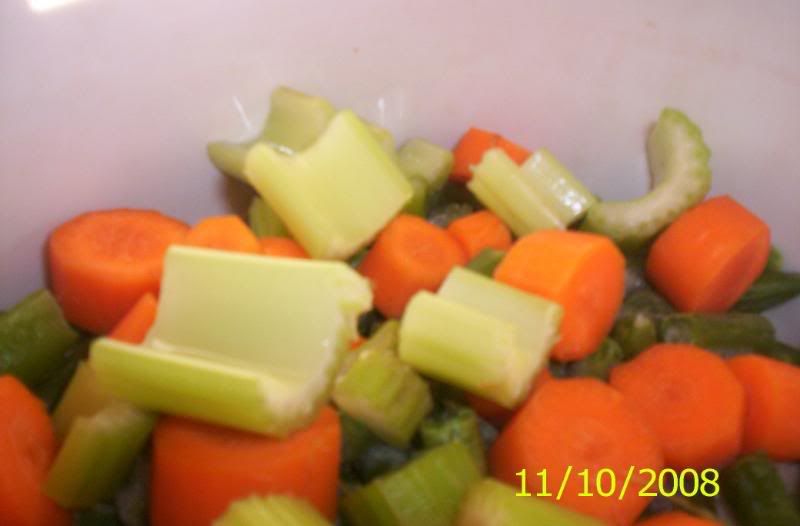 Place the rice, green beans, carrots and celery into the crockpot. Turn the crockpot on high to preheat it. You are going to be adding hot ingredients to it and if you add hot ingredients to a cold crock or vice-versa, it might crack.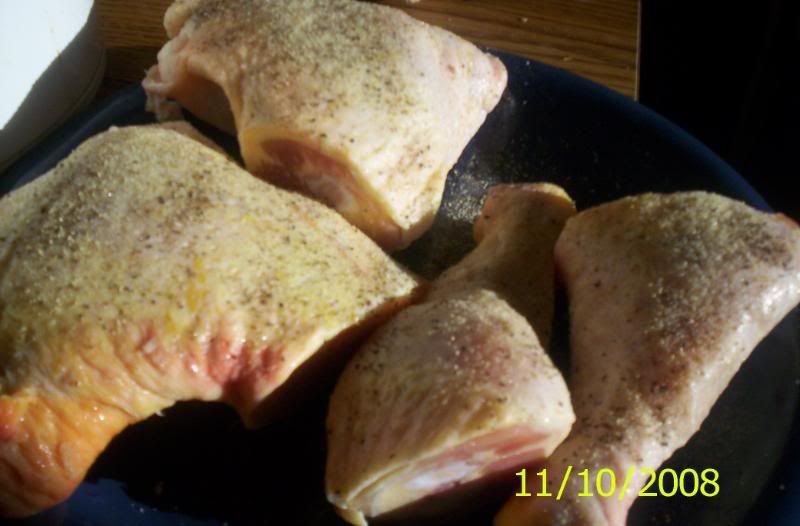 Season the chicken liberally with the salt, pepper and garlic powder.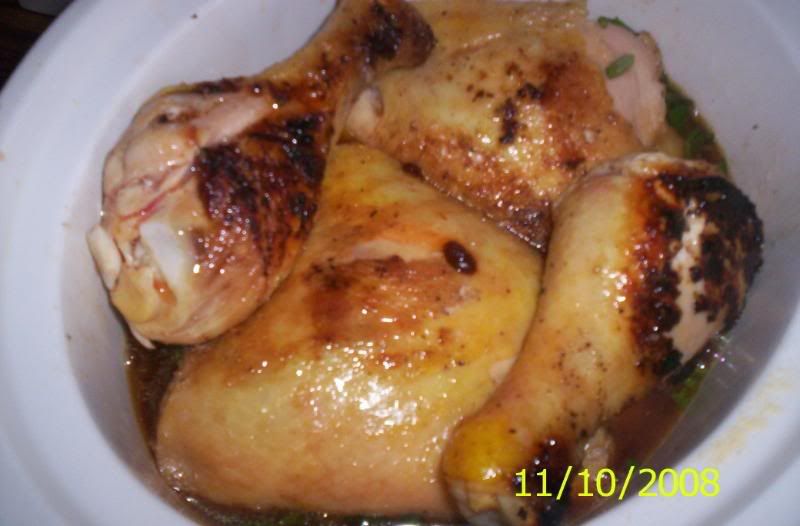 Brown in the oil. Place the chicken on top of the rice and veggies. Bing the water to a boil, and toss in the boullion cubes. Stir to dissolve. Pour over the other ingredients in the crock.Put the lid on and turn down to low. Cook for 8-10 hours. If you want it to cook faster, leave on high and it should only take 4-6 hours. I couldn't get a good picture of this, it didn't look terribly appetizing in them, but it was very good